This programme will evolve regularly as speakers and sessions are confirmed. Speakers and timings may be subject to change – please continue to check this page for the latest information.
---
DAY ONE
WEDNESDAY 16 JUNE
Opening and Networking Session
DAY TWO
THURSDAY 17 JUNE
Exploring Edinburgh
Hear from experts on approaches to housing and health, transport and streets, placemaking and events. Experience Edinburgh City Centre through virtual tours
Opportunity to explore award-winning neighbourhoods on evening virtual tours.
DAY THREE
FRIDAY 18 JUNE
Responsive Cities – International Day
Keynote speakers from around the globe. Workshops and case studies. Plus an evening social event.
---
All times in BST
---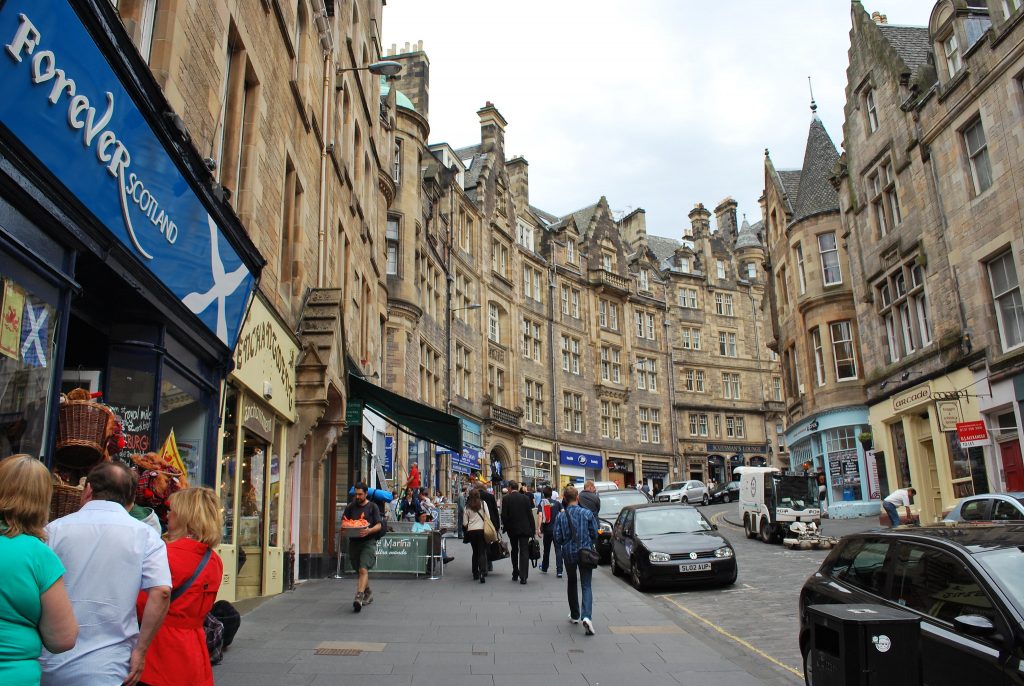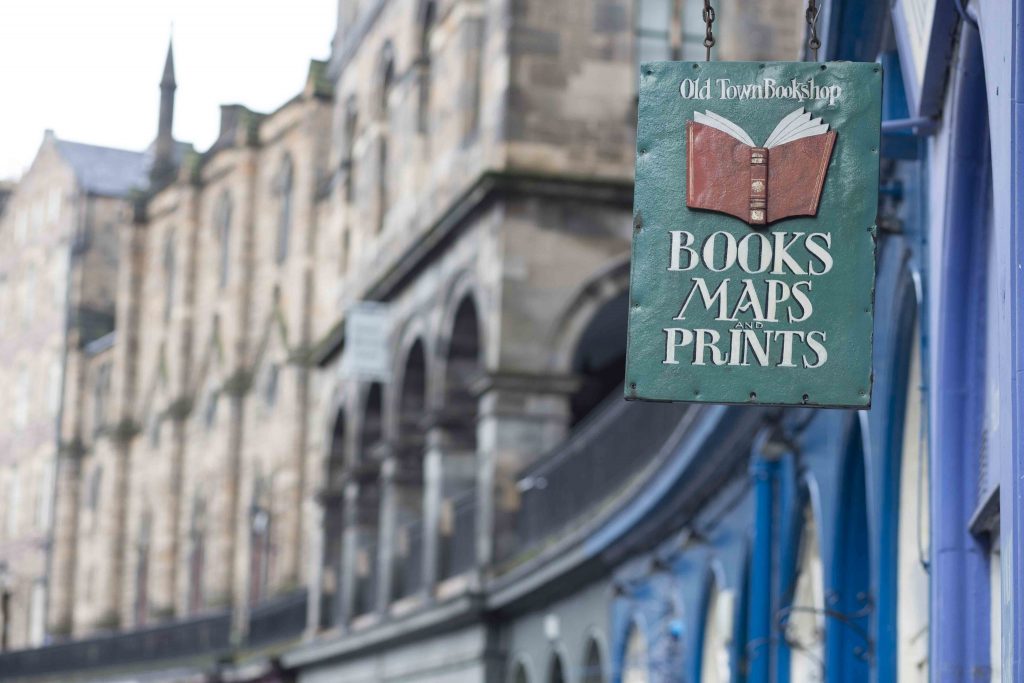 Day 1 – Wednesday 16 June
Opening Welcome, Urban C:Lab Sprint & Networking Session
14:30
Welcome
Andrew Burrell, Chair, The Academy of Urbanism
14:40
Networking session with the AoU Scotland Advisory Group
As well as a packed Congress programme, all tickets include an invite to the Congress networking session, which will be facilitated by members of the Advisory Group of the AoU in Scotland. Join us for a warm welcome and light-hearted chat to kick Congress off in true Scottish fashion. We will hear first from Andrew Burrell, AoU Chair, followed by small group break out rooms, rotating to allow you to meet others, and conclude with a run down of the upcoming programme.
15:45
Close of Day One
16:00-18:30
Edinburgh's relationship with the sea
Buro Happold's Urban C:LAB and Young Urbanists Sprint
The Sprint is a 6-week, research-based study, arranged specially for Congress, to explore Edinburgh's relationship with the sea. Sprint participants include, the Urban C:Lab, Young Urbanists and local and international practitioners and stakeholders. During Congress the Sprint team will work intensively to better understand the issues and to explore how Edinburgh can best deliver the UN Habitat SDGs against a range of coastal masterplans under development. The outcomes of the study will be shared with all delegates, in a report, after Congress. (Invited participants only).
---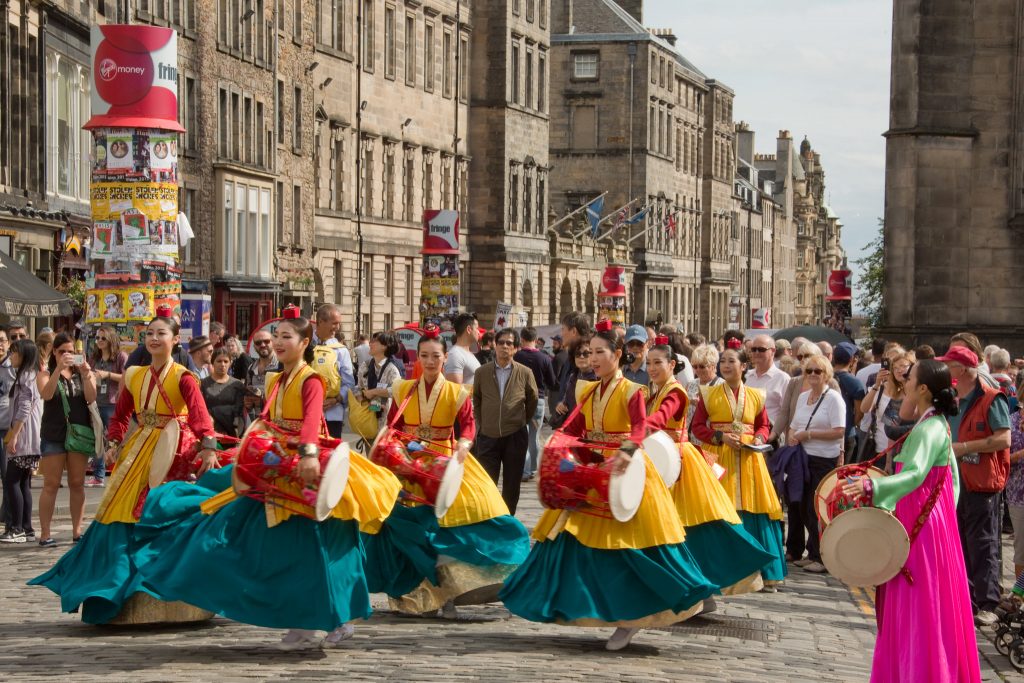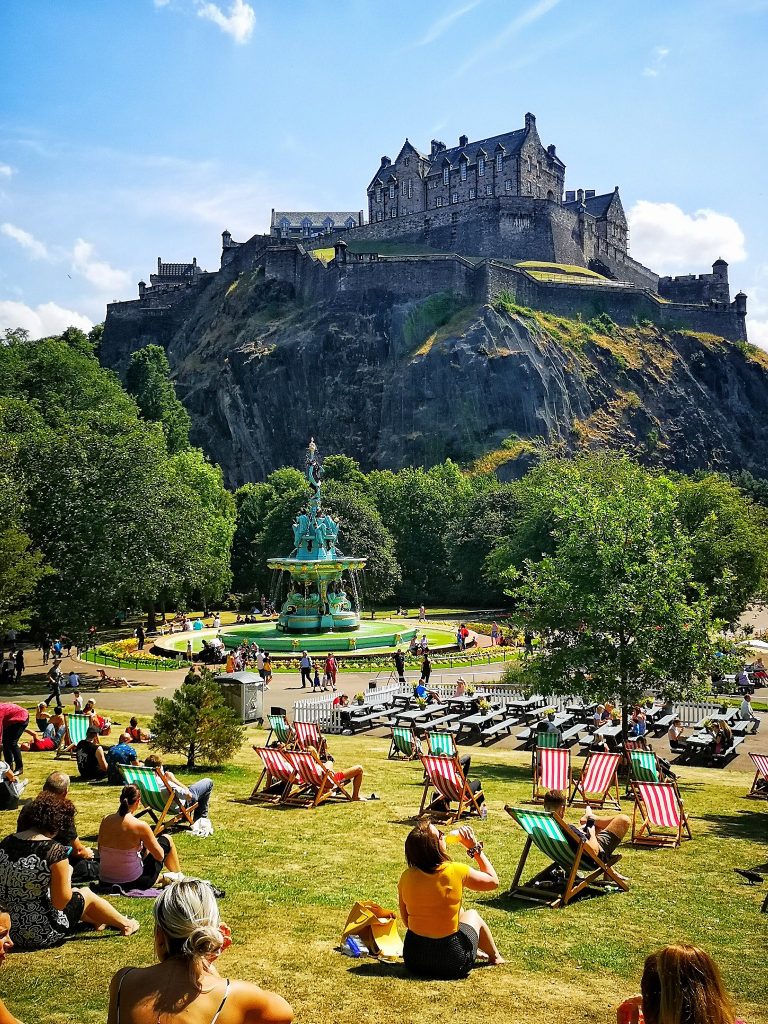 Day 2 – Thursday 17 June
Exploring Edinburgh – orientation presentations and visits
09:00
Welcome to Congress
Andrew Burrell, Chair, AoU
Welcome to Edinburgh
Cllr Neil Gardiner, Convenor, Planning Committee, The City of Edinburgh Council
Introduction to the Academy of Urbanism and Congress
Andrew Burrell, Chair, AoU
Contemporary Challenges and Opportunities in Edinburgh
Paul Lawrence, Executive Director of Place, The City of Edinburgh Council
Q&A
Break
Chair: Michelle Grant, Director, AoU
Transforming Edinburgh
Daisy Narayanan, Mobility and Placemaking Senior Manager, The City of Edinburgh Council
Historic Edinburgh
Christina Sinclair, Director, Edinburgh World Heritage
Community Edinburgh
Hilary Kidd, Smart Services Director, Young Scot
Q&A
12:00
Lunch
14:00-16:00
Edinburgh City Centre virtual walking tours
Introduction to the virtual Walking Tours
Cllr Neil Gardiner, Convenor, Planning Committee, The City of Edinburgh Council
1. The Old Town renewed: Holyrood to the Castle Esplanade
2. 250 years of responding to pressures: Edinburgh New Town
Q&A Session
3. A boulevard to port burgh: Leith Walk to The Shore
4. Extending a living city centre: West End, Fountainbridge, Haymarket
Q&A Session
16:00
Break
16:15
Scotland
John Swinney, Deputy First Minister of Scotland, Scottish Government
16:45
Neighbourhood Tours
Chair: Andrew Burrell, Chair, AoU
1. Portobello
Malcolm Fraser, Architect, Fraser Livingstone Architects
2. Wester Hailes
Ian Gilzean, Chief Architect, Scottish Government
Q&A Session
17:45
Close of Day Two
---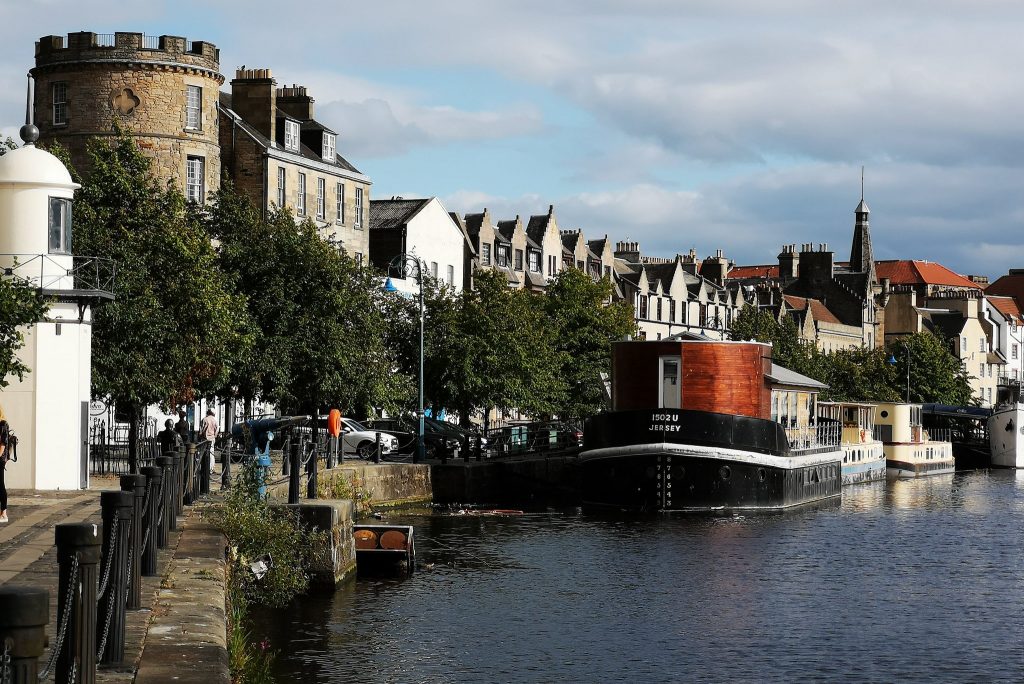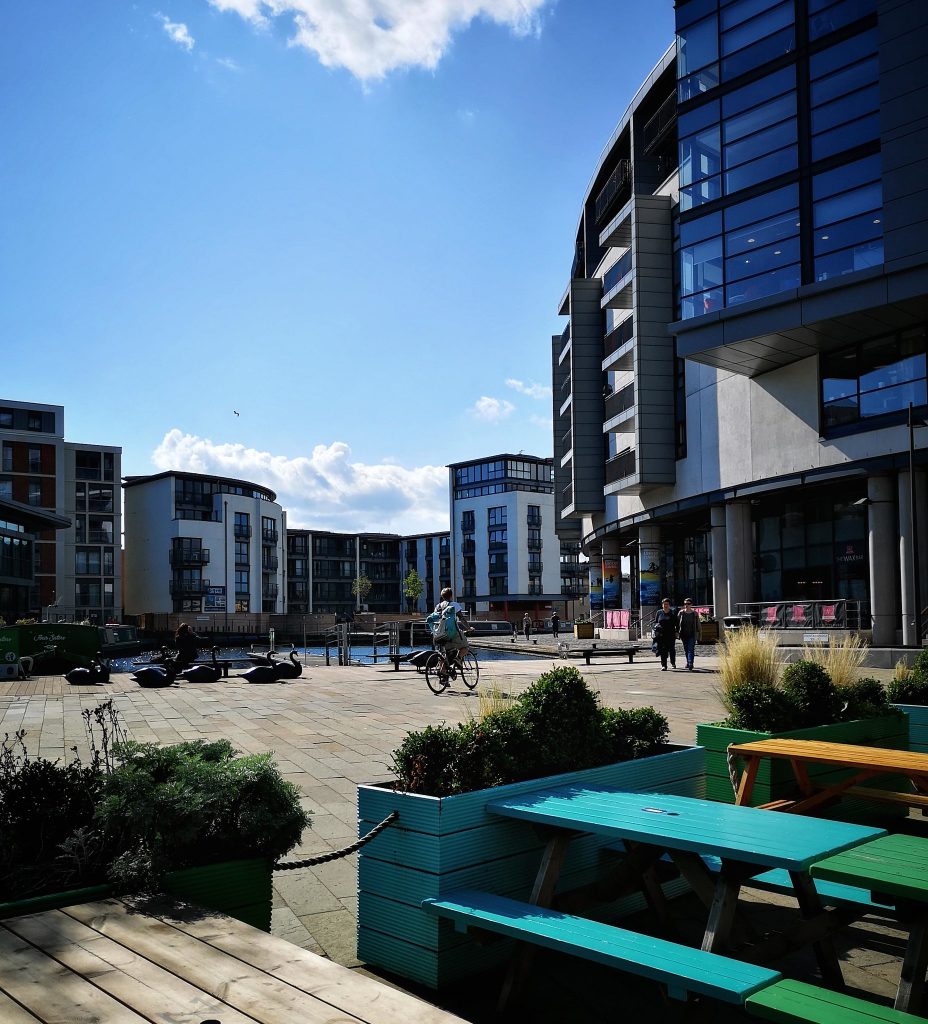 Day 3 – Friday 18 June
Responsive Cities – International Day
09:00
Welcome and introduction
Andrew Burrell, Chairman, The Academy of Urbanism
Green Tourism
Andrea Nicholas​, Chief Executive, Green Tourism and Member, Edinburgh Climate Commission
Barcelona and the climate crisis
Elena Lacort, Climate Energy Officer, Metropolitan Area of Barcelona
Lisbon's Covid19 recovery: community participation
Filipe Ferreira, Metropolitan Secretary, Lisbon Metropolitan Area
Amsterdam's approach to integrated public space design
Marina Vasarini Lopes, Public Space Designer, City of Amsterdam
Alessandra Riccetti, Public Space Designer, City of Amsterdam
Q & A

10:45
Break
11:00
Identifying and overcoming contemporary pressures
Chair: Heather Claridge AoU, Principal, Neighbourhoods,
Regeneration and Sustainability, Glasgow City Council
Changing behaviours: We can't nudge our way out of this
Dr Ian Walker, Department of Psychology, University of Bath
Health inequalities
Araceli Camargo, Neuroscientist & Co-Founder of the Centric Lab
Place as a focus for tough agendas
Sam Cassels, Place Principle Adviser, Scottish Government
A developer's perspective
Peter Freeman, Co-founder, Argent Group, Chair, Homes England
Q&A

12:45
Lunch
14:00
Workshops
Making and remaking 20 minute neighbourhoods
Claire Daly, and Alex Bottrill Sustrans; Husam AlWaer, University of Dundee; Kevin Murray, Kevin Murray Associates
Transforming the City Centre in a Post Covid19 world
Stuart Turnbull, Javier Inigo Moreno-Ventas and Grant Davidson, Jacobs
Queering the public space
Dr Ammar Azzouz, Arup; Prof Pippa Catterall, University of Westminster; Mei-Yee Man Oram, Arup
Transport resilience for cities: what do the statistics tell us through the pandemic, and how do we need to react
Elliot Page (Director, Transport)
Francesca Prestinoni (Environmental Planner)
Jenny Ritchie (Transport Economist)
Keir Ramsay (Environmental Advisor)
Sohaib Alhashimi (Assistant Utilities Engineer)
Michal Parkinson (Director, Community Development)
Milena Martinez (Transport Planner)
Place as a framework for investment
Sam Cassels, Place Principle Advisor, Scottish Government
Diarmaid Lawlor, Associate Director Place, Scottish Futures Trust
Edinburgh's relationship with the sea
Buro Happold's Urban C:Lab + Young Urbanists' Sprint
(Invited participants only)

16:00
Summary feedback session
Chair: Julie Plichon YU, Interim Programme Manager, Climate Change and Transport, London Borough of Islington

16:30
Break
16:40
KEYNOTE SPEAKER
Bart Somers, Mayor of Mechelen and Vice minister-president of the Flemish Government and Flemish Minister for Home Affairs, Administrative Affairs, Civic Integration and Equal Opportunities
17:30
Chair's Closing Comments
17:45
Break
18:30
Evening Social: The Urbanism Quiz Time
Quiz masters: Rob Cowan and Robert Huxford
19:45
Close of Congress
Images copyright Marketing Edinburgh and The City of Edinburgh Council